I've always loved to read but seem to be really sporadic in deciding to take time to actually do it. Typically I crawl into bed at the end of the day, open my tablet, pull up my book...and fall asleep within five minutes. I read the first few books of the Song of Ice and Fire series two or three pages at a time and it took me most of the last year because of the slow pace.
I made the goal of reading more in 2016 and set a minimum of two finished books a month in order to challenge myself to stay persistent. I've found that I can sneak in a few minutes of reading here and there through-out the day, but mostly, I'm still reading before bed. However, I've made the habit of going to bed an hour earlier so I can get settled and read for a good half hour before falling asleep. It's been a perfect arrangement for sneaking in a few good books. Here's what I read this month:
Nuts
Alice Clayton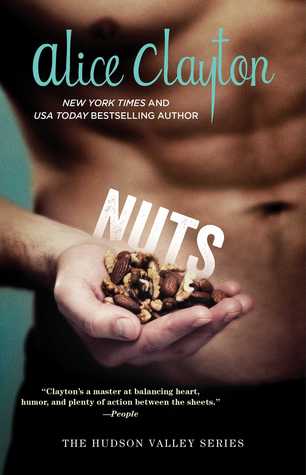 I haven't read any romance novels in a very long time. I read 'Nuts' as part of a book club and enjoyed it, but it wasn't over the top in any way. There are some steamy sex scenes and lots of good humor and I did appreciate the more modern-day feel since I haven't read anything 'romantic' since I was a teen. A good and easy overall read.
Let it Snow
Maureen Johnson, John Green & Lauren Myracle
I am a lover of all things John Green which is why I read this book. Overall, it was okay. It was a super simple, easy read and didn't have a whole, whole lot of substance. I did enjoy all of the stories pulling together as one big picture, and I'm sure it took a lot of collaboration in order to pull it off so smoothly. I think this would be an excellent read for pre-teens.
Fat Girl Walking
Brittany Gibbons
Fun and witty, Brittany is hilarious in this book. I absolutely adore her raw honesty in the book and could appreciate her outlook from one fat girl to the next. She is brave and brave women is something the world definitely needs more of!
The Secret Life of Bees
Sue Monk Kidd
Absolutely wonderful read. Not only does it allow you to historically glimpse into a time-period in which our country was beginning to raise out of equality injustice, but it dives into so many different lessons and facts of life: abuse, neglect, pain, bravery, independence, death, joy...
I highly recommend this one and it was definitely my favorite in the month of January.
Bossypants
Tina Fey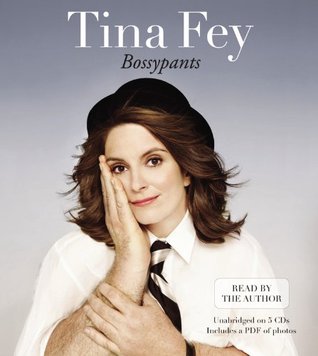 Perhaps I just don't get Tina Fey's humor (which is funny because I enjoy her on SNL) but I had to force myself to finish this book. I will say it got progressively better, but overall, it just wasn't for me. Maybe if I hadn't just finished Brittany's book and didn't enjoy it MUCH better, it would have seemed just a little better but it was definitely my least favorite of the month.
--------------------------------
I'm pretty proud to say that I read FIVE books out of the twenty-four that I want to finish this year. On the 'to read' list this month so far is 'Call the Midwife' and 'The Martian'. Do you have a reading goal this year? Do you have any suggestions for what I should add to my 'must read' list?